---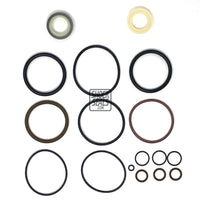 Sale
Seal kit includes seal head orings, seal and wiper to service: ADS 3.0 shock with 1.0" diameter shaft and  2.75" reservoir. Bypass o-rings included.

Shock must have press in wiper, not snap in. 

Exceeds OEM kit quality 

Wiper seal and Rod Seal are Disogrin. 

ADS Part Number: 300-COR00-SKD
SHOCKSEALS.COM PN: AHD-A30-100RR
Each seal rebuild kit services one shock unless stated otherwise.